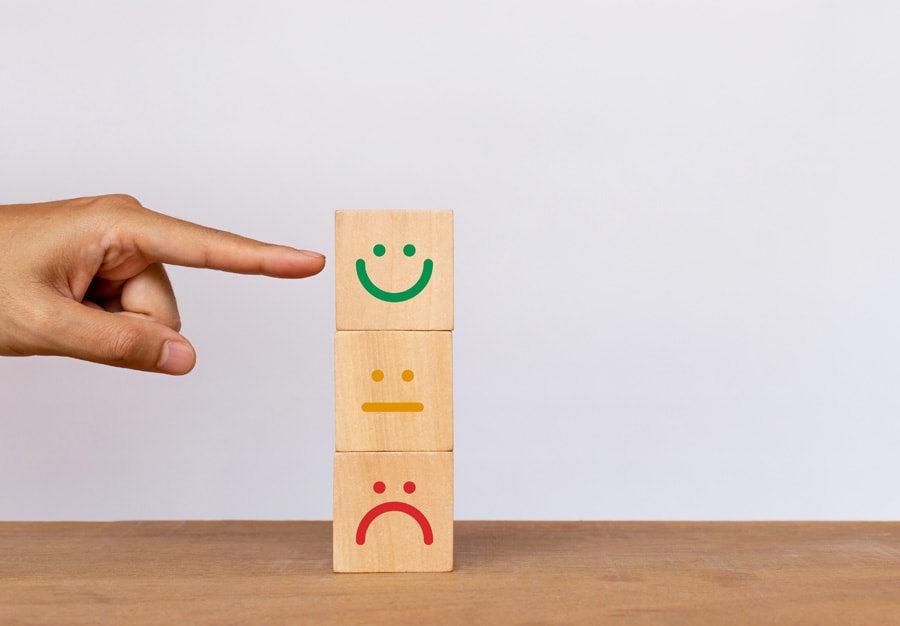 Reviews are hugely beneficial to your business
03 April
Creating trust with your clients (prospect and current), is based on having a mixture of good and bad reviews. It is not always possible or realistic to have 100% satisfaction at all times. Consumers want to believe in authentic feedback and will respect businesses that respond regardless of the comments. 
We live in a digital world where everything is instant and no matter how hard you try to please all your owners, tenants, buyers, creditors and guests (for our holiday agents) consumers can provide feedback on any platform – any time.
Reviews are based on an individual opinion about a service, situation or in some cases something that wasn't even factual.  Anyone can provide their opinion on the internet and to vent their frustration at how bad they feel you handled a situation, even if they were at fault, which of course is not stated in their remarks.
Engage with your Customer Base
Agencies can assist their business by responding with professionalism to the positive and negative feedback. This ensures that when others read these remarks you have been proactive in your approach to addressing any issues raised.
If you don't publicly respond to negative reviews, other potential customers only see the negative and do not understand that there are two sides to the story. 
Business owners and property managers should engaged as much as possible to create customer centricity. This is a powerful tool and is the key to success with online resources. Feedback is vitally important for a business and is one of the elements that drives continuous improvement. Best policy is to change a negative into a positive.
Create a relationship with the unhappy reviewer and at the end they will respect you and your business much more. It may make them think twice about leaving a negative review in the future.  You may even gain a very loyal customer from the experience! 
Why you should never delete a bad review
We have been asked the question many times, how can I delete my bad google reviews? The answer is simple, you don't. In business you have to take the good with the bad and focus on receiving more and more positive reviews. I'm sure most businesses at one point in time have received a bad review from an unhappy customer. Some are justified and some completely unjustified.
Whatever the case may be, 92% of consumers now read online reviews. This makes your reviews and the way your business handles them very important.
How to handle a bad review
It's human nature to want to respond to a bad review in a negative tone and to reply with a "dose of their own medicine", and throw insults at how you don't want customers like them. You cannot make the problem just disappear by deleting the review. Unfortunately this does more harm than good. First of all, it doesn't make the problem go away,  it just deletes the negative review so other customers can't see it. Second, it does not make you look good in front of possibly thousands of potential customers, as people notice when bad comments are deleted. Thirdly, it isn't always easy to delete these public reviews in the first place. Review platforms have actually improved business across the board as people are more accountable for their actions and the way they resolve conflict. These review platforms are keeping businesses and consumers on their toes. 
The Best way to respond
The most professional thing you can do when a customer leaves a negative review is to respond accordingly. Doing this will avoid the situation escalating to a point that gets out of control and can damage your reputation. 
In fact you should respond to as many reviews as possible, the good, the bad and even the ugly! Make it known that you are extremely sorry for the upset caused and that you would like to work with the customer to resolve their frustrations and issues in a friendly and proactive manner. Even if this customer is not willing to listen or discuss the issue, you have to take the professional route and offer some type of resolution. 
We ask all our clients to embrace reviews and respond in the appropriate fashion.  If you don't have a Google My Business account that is linked with your website, start one today. With this platform you can manage and respond to reviews on Google, which is a great way to build up loyalty among your customers and open another line of communication.
Take advantage of the opportunity review platforms give you, and always respond, whether they are good or bad. 
For more information contact Kristy on 0431 74 7253 or email sales@sherlock.com.au